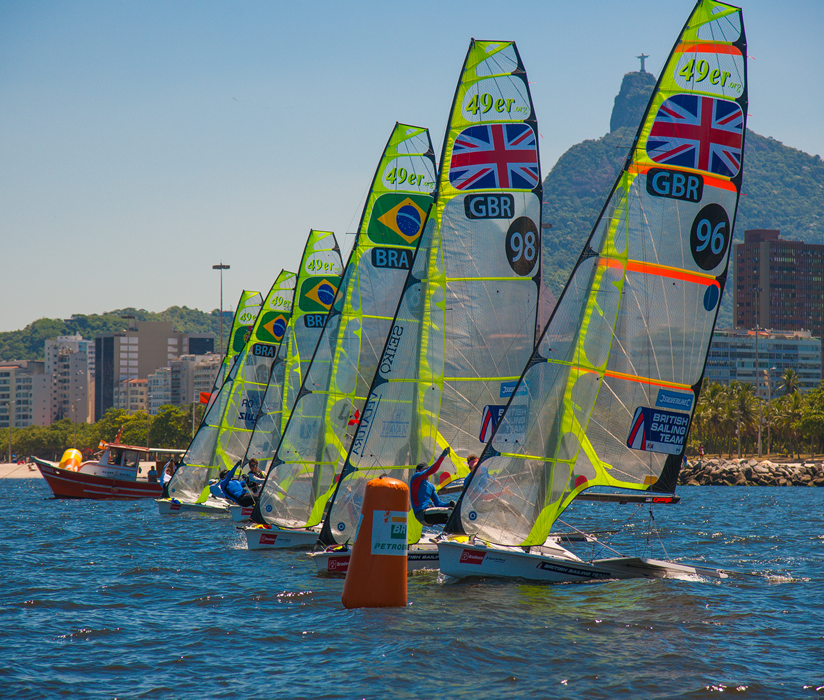 Information
When 2-9 August, during the
mild Rio winter

Where Marina da Glória, Rio de Janeiro

Countries c. 34 nations sailing in
Guanabara Bay

Athletes 368, including the world's
best sailors

Men's classes 49er, Laser, 470 M, RS:X M, Finn

Women's classes 49er FX, Laser radial, 470 W, RS:X W

Mixed Nacra
Sailing trivia
Keep an eye on the weather In a sport where the wind provides the fuel, the sailors who best adapt to the conditions have the highest chance of winning
Less is more The sailor who completes the regatta with the fewest points wins
On top of the podium Brazilians Robert Scheidt and Torben Grael join Great Britain's Ben Ainslie as the sailors with the most Olympic medals – they have five each
Marina da Glória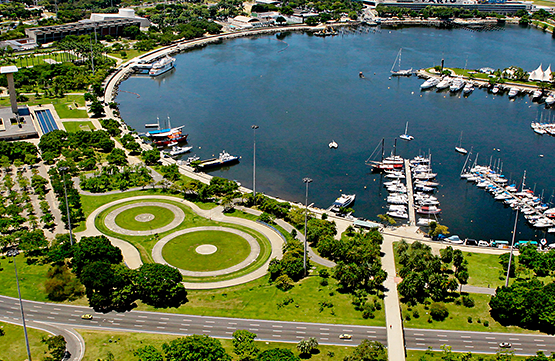 Located in Flamengo Park, between Rio's South Zone and city centre, Marina da Glória will host the Rio 2016 Olympic and Paralympic sailing competitions. On the shores of Guanabara Bay, the site benefits from wind and sea conditions favourable to the practice of sailing, as well as breathtaking views.
Less than one kilometre from Santos Dumont Airport, the marina offers visitors a privileged view of Sugarloaf Mountain, one of the city's most famous picture-postcards. From the waters of the bay, new views of this beautiful city are revealed – it is possible to see Corcovado Mountain, on top of which sits the Christ statue, as well as the iconic Pedra da Gávea.
In addition to nautical services, the site also offers space for events, fairs and festivals. On Sundays and holidays, the roads alongside Flamengo Park are closed to traffic and the region becomes a popular outdoor sports and leisure area for cariocas and tourists.
Competition location
From Glória, Catete and Largo do Machado metro stations you can walk to Flamengo beach, the best viewing point for the regatta.
Legend
Pão de Açúcar course

Ponte course

Escola Naval course

Copacabana course

Niterói course

Glória

Catete

Largo do Mercado
Weather information
Timetables
Sunrise:

06:23 - 06:25

Sunset:

17:34 - 17:35
Rain
Rainy days
in August
Total
rainfall
Average
relative humidity
2009
11
28.9
77.24
2010
11
28.9
77.24
2011
11
28.9
77.24
2012
11
28.9
77.24
2013

(1-6 august)

11
28.9
77.24